Product Manager - Post Call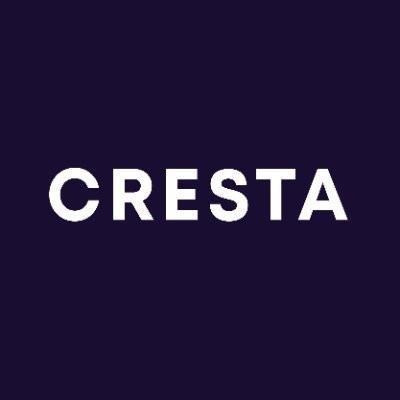 Cresta
Product
Toronto, ON, Canada · Remote
Posted on Friday, May 26, 2023
Interested in defining how AI shapes the future of work? Cresta is on a mission to make every knowledge worker 100x as effective, 10x faster and 10x better. Cresta is focused on using AI to help the workforce, not replace them. Cresta uses our patented Expertise AI to uncover expert insights from every conversation and put those insights into action with real-time coaching during customer conversations.
We're growing fast! Spun out of the Stanford AI lab and chaired by Google-X founder Sebastian Thrun, Cresta launched in 2020. Since then, we've grown revenue and our team by 300%! We've assembled a world-class team of AI and ML experts, go-to-market leaders, and top-tier investors and advisors including Andreessen Horowitz, Greylock Partners, and former AT&T CEO John Donovan. Our valued customers include brands like Intuit, Porsche, Verizon, and Mutual of Omaha and we have been recognized as a startup to watch by Business Insider, Forbes, and Gartner to name a few. We have huge ambitions and are looking for stellar candidates who have an entrepreneurial mindset and are excited to use cutting-edge AI to solve real-world business problems.
We're looking for a Senior Product Manager who will be part of an innovative team and company, building out next generation contact center AI products - with a focus on our Post Call Coaching and Insights product. The ideal candidate should have experience in visualizing data at scale to drive business insights and or using insights as the basis for coaching, particularly for enterprise SaaS customers. Experience with contact centers is an additional bonus. This role requires being able to work with multiple cross functional teams participating in strategic initiatives in a collaborative environment.
We want someone who is not afraid to think outside the box and think on their feet as things get thrown at them. Cresta's product managers work closely with a range of customer personas (from executive leaders to supervisors and agents) and internal stakeholders to develop creative solutions to complex problems.
Responsibilities
Develop deep empathy for and understand the needs of a range of user personas (buyer, various users), leveraging primary and secondary research as needed. We work with enterprises and at our scale qualitative hands-on experience is as important as quantitative metrics
Own the full product life cycle from strategic planning to tactical activities including the definition and tracking of key business metrics
Manage cross-functional team communication with business, design and engineering to prioritize, design, and define product functionality
Support Go-to-market and Sales teams as a subject matter expert for the Application product and help to develop appropriate training materials and collateral (really great opportunity to get involved with Product Marketing and Training)
Prioritize product investments to meet strategic product and business goals
Write clear and actionable product requirements
Ability to communicate product ideas, requirements and business plans to all levels of the organization
Demonstrate functionality of completed products to internal team members and other stakeholders
Requirements
4+ years of experience as a product manager or a product owner in enterprise saas software
Proven track record in one or more of the following is considered a very strong plus: Understanding of the needs of enterprise contact center agents and supervisors; building applications that allow users to derive insights by visualizing data at scale; developing and personalizing coaching plans; applying NLP to solve enterprise grade business problems
Experience in agile discovery methodology working with UX design and engineering to prototype, and iteratively refine product concepts resulting in prioritized, clearly defined requirements
Excellent communication and presentation skills, with the ability to articulate complex ideas and concepts to both technical and non-technical stakeholders.
Blend of analytical skills and user empathy, with the ability to drive product decisions that incorporate quantitative and qualitative insight
Strong leadership and collaboration abilities, with a track record of working effectively in cross-functional teams.
Detail-oriented with a focus on delivering high-quality products that meet or exceed customer expectations.
Self-motivated and able to work independently, managing multiple priorities and meeting deadlines in a fast-paced environment.
If you are a passionate and experienced Senior Product Manager who cares about making contact centers leaders, supervisors and agents more effective, efficient and highly skilled, we would love to hear from you. Apply now and join our dynamic team!