Product Manager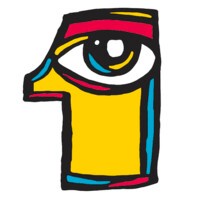 Workera
Product
Europe · Middle East · Africa
Posted on Saturday, September 2, 2023
Workera is a fast-growing, Series B Silicon Valley start-up redefining how enterprises understand, develop, and mobilize talent. Workera's skills intelligence platform empowers leaders to make better, more informed talent development decisions. Utilizing computational psychometrics and deep learning, Workera delivers best-in-class computer adaptive assessments with hyper-personalized learning plans to companies across all industries. Global organizations, including Samsung, Siemens Energy, and the US Air Force, use the platform to intelligently invest in and support their talent.
Our founder is Kian Katanforoosh, an award-winning Stanford Computer Science Lecturer who has taught AI to over 1 million people and our Chairman is Dr. Andrew Ng, co-founder of Coursera (NYSE: COUR), CEO of DeepLearning.AI, and founding lead of the Google Brain project.
We are seeking a Product Manager, AI (US) to join our team!
This is a rare opportunity to become a rapidly growing tech startup's core product team member. Grab your seat on a rocket ship and accelerate your product skills & career faster than you ever thought imaginable. This Product Manager role will be focused on making Workera's learning and upskilling products immersive, highly intelligent, scalable, and more conversational through the use of generative AI and other new technologies. If you like solving complex problems, excited to work with cutting-edge AI technologies, love a meaningful mission, and are sick of dealing with larger startups that have too many boundaries and constraints then this role is for you.
🧠 Here's what you'll do:
Lead discovery to understand customer needs and uncover new opportunities.
Own the product roadmap for the team and take big ideas and break them down into small deliverable parts of value.
Develop product specs with design and engineering and inspire the team to deliver high-quality features.
Become a subject matter expert on customer problems, and our data products to help educate internal stakeholders.
Engage in product discovery, product development, and other processes as part of a product management framework.
Lead exploration, prototyping, shipping, and evaluating of new features.
Stay on top of the AI landscape, figuring out how to leverage the latest developments to wow clients and users alike
⚒️ We hope you are:
Experienced. You have a proven track record of delivering meaningful product experiences. You've had experienced delivering both small and large project initiatives that have created meaningful outcomes for people and the business. You understand the difference between managing and leading and gain energy from getting people excited about your ideas.
A Craftsperson. You care deeply and over-invest in well-crafted, behavior-based experiences that create connections with your customers. You know best practices and different discovery methods and leverage your experience to adapt to current company needs.
An owner. You take full ownership of your work and take responsibility for every last detail and step from the initial concept to the final implementation. You thrive in a start-up environment but have experience with companies with scale and seek to help take the company to the next state.
You show up for yourself. You are someone who cares about building your personal brand by showing up for yourself each day, inspiring others with your quest for excellence, and being here to win.
You show up for others. You create opportunities for others through your candor, authenticity, and trust in your colleagues. You thrive on trusting your team, evolving with the company, and striving to do what's best for the company even when it's difficult.
You expand your reach. You absolutely love learning and work to expand your reach. You're nimble, scrappy and get energy from solving big problems.
Workera's vision is to help humanity measurably close the skills gap. We're learners, dreamers, and game-changers. Join us to bring everyone the opportunity to achieve their fullest potential!
At Workera we are committed to providing an environment of mutual respect where equal employment opportunities are available to all applicants without regard to race, color, religion, sex, pregnancy (including childbirth, lactation, and related medical conditions), national origin, age, physical and mental disability, marital status, sexual orientation, gender identity, gender expression, genetic information (including characteristics and testing), military and veteran status, and any other characteristic protected by applicable law. Workera believes that diversity and inclusion among our employees are critical to our success as a company, and we seek to recruit, develop and retain the most talented people from a diverse candidate pool. Selection for employment is decided on the basis of qualifications, merit, and business need.