Sr. Machine Learning Engineer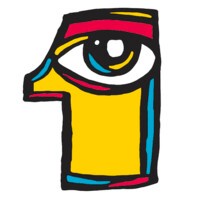 Workera
Software Engineering
Europe
Posted on Thursday, August 31, 2023
Workera is a fast-growing, Series B Silicon Valley start-up redefining how enterprises understand, develop, and mobilize talent. Workera's skills intelligence platform empowers leaders to make better, more informed talent development decisions. Utilizing computational psychometrics and deep learning, Workera delivers best-in-class computer adaptive assessments with hyper-personalized learning plans to companies across all industries. Global organizations, including Samsung, Siemens Energy, and the US Air Force, use the platform to intelligently invest in and support their talent.
Our founder is Kian Katanforoosh, an award-winning Stanford Computer Science Lecturer who has taught AI to over 1 million people and our Chairman is Dr. Andrew Ng, co-founder of Coursera (NYSE: COUR), CEO of DeepLearning.AI, and founding lead of the Google Brain project.
We seek an ambitious Senior Machine Learning Engineer to join our growing Applied Science team. If you strive to solve complex problems, want to join a mission-driven company, are excited to operate in an agile and fast-paced environment, and genuinely aspire to build something innovative, then this role is for you!


🧠Here's what you'll do:
Identify critical opportunities to help achieve Workera's vision, leveraging your Machine Learning and Artificial Intelligence toolkit
Manage end-to-end machine learning projects - from problem framing to ideation, design, development, deployment, and monitoring in production.
Develop our machine learning service & provide thought leadership to uplift the team and organization.
Work on cutting-edge topics, ranging from measurement and upskilling to GenAI applications.
⚒️ Who you are:
Product first - We are not researchers in our ivory tower. We strive to make an impact & think user first.
Excellent communicator - We are a remote company. Communication is key to collaboration & execution.
Experienced ML engineer (5+ years) - You build high-quality ML solutions in production systems at scale and have a broad understanding of systems and how machine learning models fit into them. You have an expert ability to work with various ML-related tools and technologies (Python, PyTorch, Keras, DVC, Airflow…).
Startup battle-hardened - You have extensive experience deploying software in startup environments and know how to pivot with ingenuity and nimbleness.
Passionate practitioner - We strive to learn every day, from new research to new tools and frameworks.
Workera's vision is to help humanity measurably close the skills gap. We're learners, dreamers, and game-changers. Join us to bring everyone the opportunity to achieve their fullest potential!
At Workera we are committed to providing an environment of mutual respect where equal employment opportunities are available to all applicants without regard to race, color, religion, sex, pregnancy (including childbirth, lactation, and related medical conditions), national origin, age, physical and mental disability, marital status, sexual orientation, gender identity, gender expression, genetic information (including characteristics and testing), military and veteran status, and any other characteristic protected by applicable law. Workera believes that diversity and inclusion among our employees are critical to our success as a company, and we seek to recruit, develop and retain the most talented people from a diverse candidate pool. Selection for employment is decided on the basis of qualifications, merit, and business need.