Principal Product Manager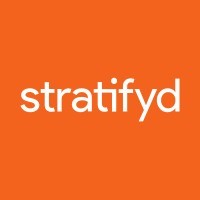 Stratifyd
Product
Charlotte, NC, USA · Remote
Posted on Friday, June 30, 2023
As a Principal Product Manager, you'll be part of the Product team and work closely with our clients, software engineers, product designers and other product managers. You'll use your expert knowledge of our platforms and our clients' needs to find ways to improve our products and processes. You'll be empowered to listen to our clients' needs and act on them. Our product managers work on a myriad of different projects, including prioritization, implementation, feature ripening, designing mockups, testing new software, sprint planning and overall, improving our users' experience. You will be instrumental in leading the way for the product team.

You'll provide meaningful feedback on your colleagues work and think about the future of Stratifyd. You'll collaborate with other members of the product organization and present strategy, goals and roadmap for Stratifyd. You'll know how to determine what success looks like for a project and be able to tie it back to the company's goals.
What People Say About You:

You have stellar written and verbal communication skills, and the gift of explaining complicated things simply. You're driven and persistent, so you look for ways to make our processes better and then you make those plans reality. Your scrappiness makes you a natural problem solver who doesn't give up when you don't know all the answers right away. You'll have the resources you need to continually hone your skills and improve your knowledge. You have a bias towards action and never walk by a mess without cleaning it up.
Requirements

7 + years of relevant SaaS experience relating to Product Management, Product Marketing, Product Ownership, Software Engineering and Text Analytics Experience preferred.

2 + years of experience in a client facing role such as support, sales, or account management is preferred

To be successful in this role, you'll need to be empathetic, resourceful, and humble

A desire to lead as a senior member of the team Strong understanding of the SDLC process and the ability to work in an agile environment with bi-weekly releases

Experience working with Jira